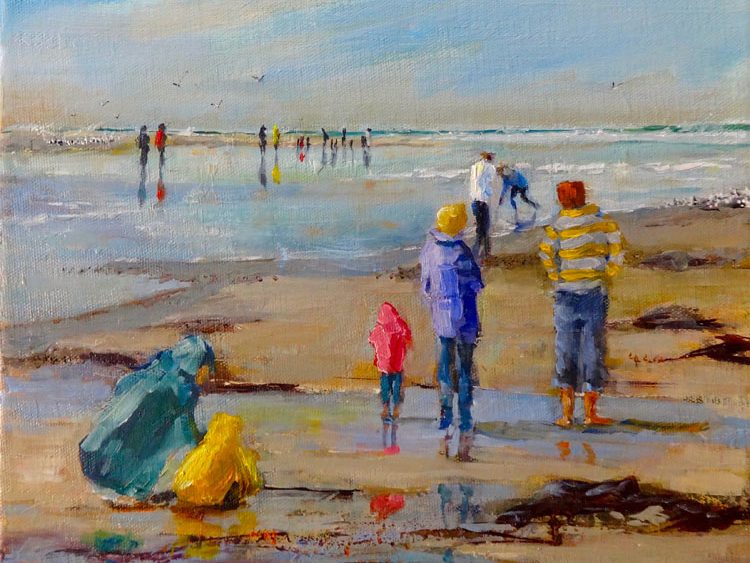 Beach Activities by Lyla Jacobsen
A Call To Artists
Beauty of the Northwest
October 2018
Registration Open July 1st through September 9th (5 p.m.)
Enter by August 11th to be considered for our Poster Award.
Be Part of this Amazing Show
Gallery North is inviting artists to participate in this year's Beauty of the Northwest Show, a juried exhibit featuring paintings and drawings that celebrate the beauty of our local area, the Pacific Northwest. All work that is accepted into the show will be on display through the month of October and must be available for sale.
Mike Wise will be this year's juror for prizes. You can read more about him here:
Please read the show prospectus before you begin the entry process. This will help you determine if your art work is eligible and the requirements for the show.
We use EntryThingy with entry fees paid through PayPal.

Deliver Your Work to Gallery North
All accepted art work must be delivered to the gallery by 3:00 p.m. on September 30th, ready for hanging.
Poster Contest Entry
Artists are encouraged to register at least one of their pieces by August 11th to be considered for selection for the 2018 Beauty of the Northwest poster image. The poster image winner must be able to submit a high-resolution digital image of their artwork upon request (approx.
3000×4000 pixels). The artist whose work is selected for this year's show poster will receive a prize of $100.