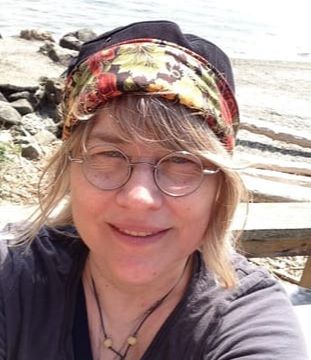 Melinda O'Malley
Pottery
Melinda discovered she enjoyed working with clay when she served as nurse at her children's school camps and assisted with pottery classes there. She took a year of ceramics at Shoreline Community College and was able to build a studio at home.
She makes some traditional pottery but specializes in sculpting dragons. Most of her dragons have a job, such as serving tea, hiding treasures, or holding flowers. Each dragon takes about a month to make from start to finish.
​
Melinda has always loved fantasy, especially dragons. The dragon appeals to her because of its strength, but she also endows them with personality, warmth, and playfulness. She values these traits because they are very useful in her day job as a nurse at Harborview Medical Center.
"Some people ask if my detail work is tedious, but I actually love it. I come home after working as a nurse at Harborview and head straight for the studio, turn on some Grateful Dead music, and start scaling dragons. It's the best therapy ever!" -Melinda O'Malley