2018 Small Works Show Winners
The winners for the 2018 Small Works Show were announced on Sunday during the Artists' Reception at Gallery North. There were 174 pieces in the show with six receiving awards determined by juror, Barbara Noonan. Barbara expressed how difficult it was to choose from all of the wonderful art work that was part of the show.
Gallery North would like to thank all those artists that participated in this year's show as well as juror, Barbara Noonan, Home Realty who was a prize sponsor, and our community partner Coldwell Banker Bain for their continued support for Gallery North.
Here are the show winners:
1st Place
"Jacked Up" by Lonetta Avelar
2nd Place
"Says Who?" by Jani Freimann
3rd Place
"CircuitScape 91: Shimmering Skyline"
by Glen Kessler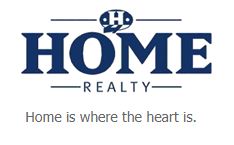 "
Juror's Choice
"Quarry Too" by Gwen Lowery
Honorable Mention
"The Twins" by Vicki Johnson
Honorable Mention
"Beyond the Surface" by
Maery Lanahan