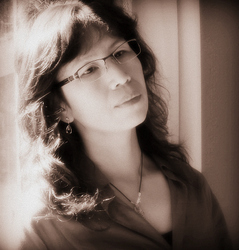 Silena Wei Chen
Photography, Painting
Wei Chen is an award-winning photographer and a painter. Using light as paint and the camera as her brush, she creates surrealistic, in-camera images, in contrast to the traditional use of photography for realistic representation. For Wei, photography is a way to associate with the past and the future. It is the way to record a state of mind. Many of her works are inspired by the interaction between ocean and sky afterglow at the beach of Edmonds, Washington. She has spent countless evenings on the beach waiting for the right moment—when the elements of ocean and sky afterglow all come together.
Wei's representative work includes several projects that she has been working on in the past several years: Ocean Nocturne, The Night of Silence, Dreamland, Water Impression and Fishing Poetry series.
​In addition to her photographic work, Wei also explores the medium of oil painting with abstract and landscape paintings.
​​Growing up in China, Wei moved to the United States 17 years ago, and currently resides in Seattle, Washington. She holds a MS in Computer Science from the University of Arizona. Although working as a professional software engineer and architect, Wei Chen's passion for art has helped her to become well known for her painterly photography.
"I like to use shadow, shape, and color to convey the moods and the emotions that I experience during inspired moments. When the sky and ocean merge into one, much otherwise unnoticed beauty can be seen in the shifting light. In my work, I strive to capture and celebrate that ephemeral beauty. I want to bring a feeling of peace to the viewer and help to rediscover the serene and innocent moments that are often lost in the modern, chaotic, and materialistic world." ​—Wei Chen