In the month of March, Gallery North has long enjoyed the tradition of hosting a juried exhibition of small artwork (less than 154 square inches) in all paint and drawing media. 2021 saw the much-regretted cancellation of this popular offering due to pandemic conditions, but this March we are thrilled to return with a bang.
Our call for artists resulted in a rich trove of varied work of high quality, from landscapes to florals to still lifes, animal subjects, abstracts, and much more. Our gallery's jurors whittled these down to over 150 pieces of a unique and outstanding character, coming from Washington and many other states, which will grace much of the forward portion of our display space.
The show runs from March 1st through the 31st. An artists' reception and awards ceremony will take place at the gallery on March 5 from 1-4 pm. The public can also meet some of the artists at Edmonds' third Thursday Art Walk on March 17 from 5-8 pm. Regrettably, refreshments will not be served at these functions due to pandemic restrictions.
2022 SHOW PARTICIPANTS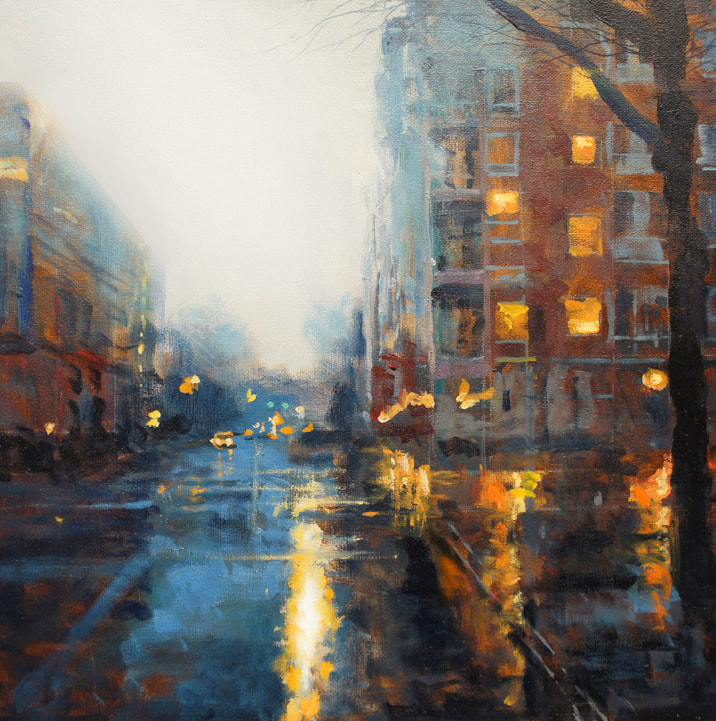 AWARDS JUROR
Our judge this year is Seattle artist, art-educator, and author Patrick Howe (www.patrickhowe.com). We are fortunate to have this noted regional painter and teacher to select first, second, and third prizes, as well as two honorable mentions.
Patrick Howe is a well known oil painter, educator, writer, and original thinker on the theory of modern aesthetics. Born in Portland, he has been based in Seattle since 1981. He received his BFA and two half-year fellowships at Pacific Northwest College of Art in Portland. His work has been exhibited at numerous art galleries throughout the country; among many awards, he took the Best Artist Award at the Bellevue Arts Fair in 2004. He is the originator of the school of Post Personalism, about which he has written and spoken extensively. His art theory book, The Awakening Artist: Madness and Spiritual Awakening in Art, was published by John Hunt Publishing in 2014; it was nominated for the Robert Motherwell Book Award for outstanding and original thinking on the topic of modernism in art. His instructional book Dramatic Light was published by North Light Books in 2006. See more of Patrick's work on his website.
Avoiding Public Spaces?
In these uncertain times we understand if you are not comfortable joining us in person for our featured exhibit or other gallery events. If you see images here on our web site and would like to make a purchase, please feel free to phone us to make arrangements for your purchase and curbside pickup. (425) 774-0946